Our story
Jordon's career started in the masonry program at LCCTC, from which he graduated as the outstanding senior student. After years of perfecting his craft in the industry he started JH Masonry LLC, based out of his home in Mohnton, PA. Jordon has a passion for the work that he does and strives to offer a product second to none in structural integrity and aesthetic value. He will do his best to ensure your project is completed on time, on budget and held to the highest standards.
We are fully insured!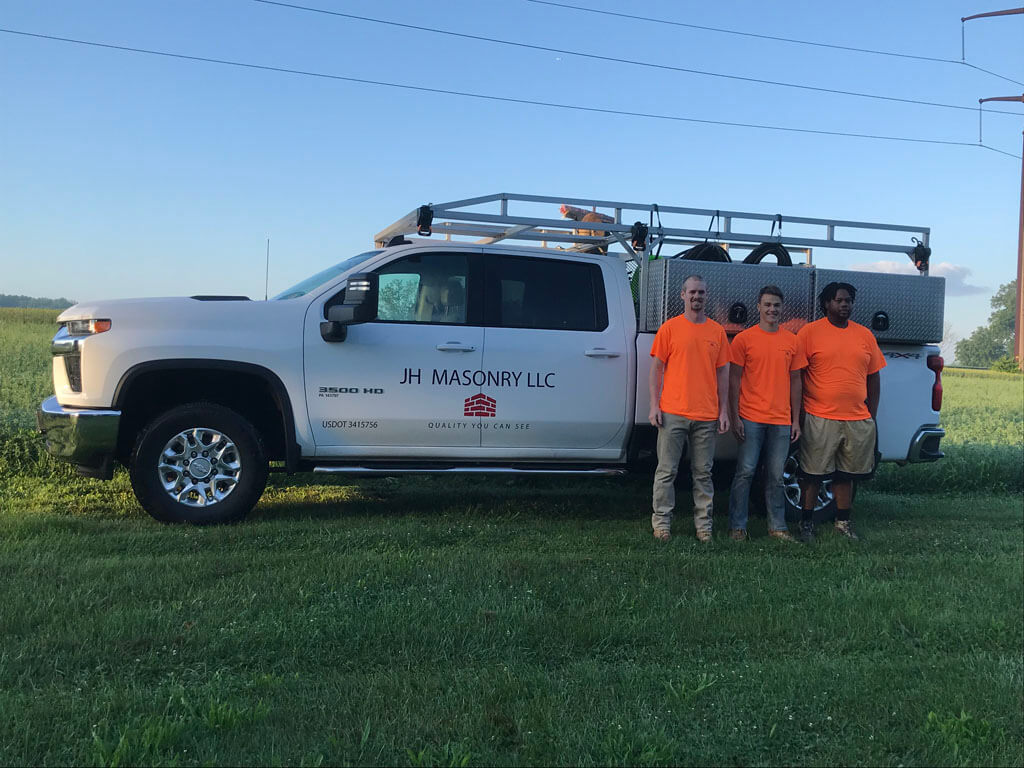 We are extremely happy with the quality of work Jordon did on our patio wall. He completed the job in a timely manner and right on budget. He is a high quality contractor you can trust!

Jordan is ambitious & hardworking. We are very pleased with the work he did for us which included repairs to the stone wall of our house, stucco work & putting in a drainage pipe along our garage foundation. The biggest project was building a retaining wall which looks amazing. Jordan is a conscientious worker who is willing to put extra effort into doing the job right.

We were very pleased with the retaining wall Jordon Horst built for us. He is hard working and conscientious and does nice work.

I had Jordon rebuild a badly damaged retaining wall at my house, and I was very happy with the work he did. Not only did he do a nice job fixing what was obviously broken, but he also fixed some of the flaws in the design so that it wouldn't happen again. Jordon was very easy to work with and was helpful in both designing and troubleshooting my project. He came out and got started on the project in a timely manner, and was very fare when it came to the price as well. I am very pleased with my finished project, Jordon is very knowledgeable and skilled in masonry and I will definitely use him for my projects again in the future.